Sana Nawaz, often credited as Sana (Urdu: ثناء; born 26 April 1972) is a Pakistani film actress and model. She has achieved particular success since the late 1990s. She was introduced to the Lollywood film industry by director Syed Noor in his film Sangam in 1997

She started her career as television actress. A relative of her mother, Shafique Hussain (an assistant producer of PTV) introduced her. Though her debut film, Jannat Ki Talash (1999), did not find success; her second film, Yeh Dil Aap Ka Huwa (2002) brought her fame and stardom.[2] Her other successful films include Kyun Tumse Itna Pyar H

ai (2005) and Kaafila (2007), which have consolidated her as one of the top actresses in the film industry. She is frequently appearing on Geo drama Yeh Zindagi Hai as a supporting role. Recently, her only film of 2009, Ishq Be Parwah was released in January 2009, and opened up to negative reviews, even the soundtrack received negative reviews.
sastor. Not only is it cheap, but there's no meaning to it and it's just has nothing good aspects for our industry, at this dying moment" Her recent film Haseeno Ka Mela was released in February 2010, which released negative reviews and comments by critics and the general public. She was also as well criticized for her choice of outfits in th
e film and the title song 'Masti Ke Din Hai' was an plagiarism of Ali Zafar's hit song Masty.
The film was also described as "Bad choreography and bad dancing by the actors" and opened up to Rs 1000 in one month, domestically. The film was charted as a failure by the general public. Nawaz is currently working on two films, which she hopes to garn the success, she received with Javed Sheikh's Yeh Dil Aap Ka Huwa, respectively. Her two films Son of Pakistan will release on Eid and her second film Taxi 190 will re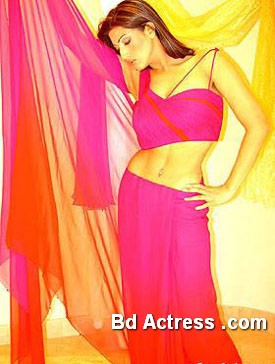 ==lease after Eid.Sana married film actor Fakhar Imam in Lahore on December 13, 2008.Imam is also working in the process to become an actor.[http://www.bdactress.com/2011/01/pakistani-actress-sana-photo-gallery.html ]

==
Adil Murad (born 1976) is a Pakistani film producer and actor in films, Television serials and tele-films, and son of legendary Pakistani actor Waheed Murad.[1] He was introduced in the Pakistani Urdu colour film Raja sahib in 1996, but the film, due to bad direction and a weak story, flopped on the box office. Since then, he has been working in tele-films as an actor and as producer. He has been cast by Shoaib Mansoor in his tele-film Streets of Karachi, which is based on the life of a couple in Karachi and the ups and downs of the city.
In an interview, Adil Murad said that he is aimed to continue his father's and grand father's (Nisar Murad) production company 'Film Arts' and has been working on several projects of tele-films, drama serials and big budget movies. So far, He has completed more than 400 hours hours of television production.